Alameda County Resource Conservation District (ACRCD) Mission
The mission of the Alameda County Resource Conservation District (ACRCD) is to provide leadership in the County and region in natural resources conservation, wildlife and habitat preservation, and agricultural enhancement through partnerships, education, outreach, resource services and technical expertise.
Alameda County Conservation Partnership
The Alameda County Resource Conservation District (ACRCD) and the USDA Natural Resources Conservation Service (NRCS) collaborate as the Conservation Partnership to serve as the lead conservation agency in Alameda County. We provide technical and educational services for natural resource conservation and agriculture enhancement. The Partnership collaborates with many partners including private landowners, local, state and federal agencies and other organizations to develop and implement various conservation and agricultural strategies. ACRCD works closely with public agencies and private sector companies, to help achieve conservation based goals.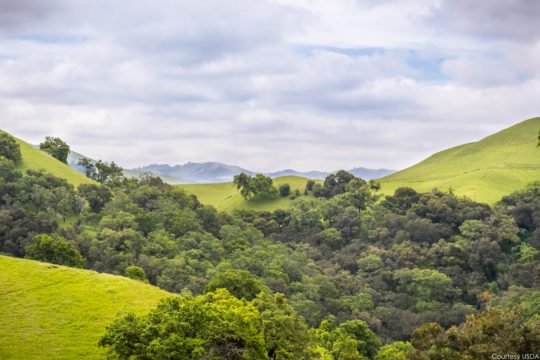 Lastest ACRCD News
Allison Rodacker
Do you have gophers, ground squirrels, rats or mice eating your vegetable crops? ACRCD is co-sponsoring a Vertebrate Pests Workshop on Saturday, January 11, 2020. Register here.
Allison Rodacker
Learn more about why the 3 Calhoun Sisters wanted to restore monarch habitat on their ranch in Livermore, CA: Read it here. Written by Bruce Gach.