925-453-3861
Katherine Boxer joined the District in January, 2013 as Executive Officer. Katherine holds a Bachelor's degree in Biology from the University of California, Santa Cruz. Ms. Boxer possesses an extensive background in parks, recreation, natural resources management and emergency planning. Katherine's management experience encompasses the public, private, and non-profit sectors. Katherine has a menagerie of animals and enjoys gardening, volunteering with animal rescue organizations, and antique treasure hunts.
925-453-3863
Marilyn is the accountant, who has been with the Conservation Partnership since July 2007. Previous to this position she as employed for the Farm Credit System doing accounting work for over 25 years.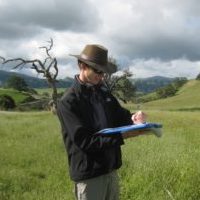 925-453-3858
Ian Howell has supported voluntary restoration and enhancement projects at the Alameda County Resource Conservation District for over five years as a resource conservationist. He has managed several grant-funded programs including Alameda Creek Healthy Watersheds, Rangeland Resilience, and Carbon Farming. Ian also coordinates the Alameda Creek Watershed Forum and collaborates with public agency partners and private agricultural producers on land management topics. He received a master's degree in Environmental Studies from the University of Pennsylvania in 2012.
925-453-3863
Cynthia Butler has been with the District since 2007. She works closely with the Alameda County Flood Control and Water Conservation District and Alameda County Unincorporated Area to help coordinate their Clean Water Outreach Programs, which are focused on stormwater pollution prevention. Prior to coming to the District, Cynthia worked for Alameda County Public Works Agency in the Environmental Services Division assisting in obtaining environmental clearance and permits for construction and maintenance projects. Cynthia has a degree in Wildlife Biology from Penn State University.
925-453-3868
Jennifer Trevis has supported numerous conservation, restoration, and educational programs since joining the District in 2016. She specializes in watershed management, agricultural education, and soil ecology. Prior to joining the ACRCD, Jennifer worked as an Environmental Specialist for the Tampa Bay Aquatic Preserve, monitoring and restoring riparian habitats, and as a State Park Ranger with a focus on native plants and wildfire ecology. She holds a BS in Agriculture and Natural Resource Management and an MS in Soil and Water Science with an emphasis on restoring damaged and contaminated ecosystems. She loves learning and teaching others about plants, mushrooms, and invertebrates.
925-453-3862
Allison has been with the District since 2019. She has a background in philanthropy and a desire to better the community she lives in. She works closely with project managers to support the Alameda County Clean Water Outreach Program and the overall mission of the ACRCD. She has a BA from Western Washington University.
650-868-7186
Raised in Redwood City and living in San Jose, Colleen is proud to call the Bay Area her home and is deeply committed to the preservation and community-led stewardship of our regional open spaces, public parks, and agricultural lands. Colleen is a farmer with almost 10 years of experience working on small and mid-scale organic farms, as well as multiple years of experience coordinating educational and community engagement programming related to agriculture. At the ACRCD, Colleen manages the Sunol AgPark and works on urban farming initiatives, as well as supporting carbon farming and healthy soils programs. Colleen is a dynamic and driven manager with a passion for mentorship, accountability, and mutual growth, and she is a farmer deeply committed to sustainability and the stewardship of our regional agricultural heritage.
925-453-3872
Courtney grew up in Stockton and the Sierra foothills, received her Bachelors from UC Davis and has lived / worked all over the Bay Area during the last 8 years. She obtained a PhD from the University of South Florida while studying the ecology and infectious diseases of songbirds in Kenya, followed by a 2-year post-doctoral fellowship studying infections and immunity in African buffalo and domestic cattle in South Africa. Upon returning to California, she was the research lead at non-profit that worked to conserve wildlife and promote human-wildlife coexistence locally. At the ACRCD, Courtney is working on the East Bay Regional Priority Plan for natural resource wildfire resilience and the preserving agricultural lands through the Sustainable Agricultural Lands Conservation program. She is passionate about the health and interactions between people, animals, plants and their shared environment.
925-453-3859
A resident of the Bay Area before receiving his undergraduate degree from UC Davis, Owen has grown up enjoying the unique combination of natural resources that the greater Bay Area region provides. With an education in soil science and their importance in regulating biogeochemical cycles, Owen uses his knowledge of carbon dynamics to help implement management practices that can best serve local ecosystems while benefitting land managers and residents.
His working experience at small-scale organic farms informs his approach to land management and food production, particularly in urban areas. As a project assistant at ACRCD, Owen supports his colleagues with projects focused on carbon farming, urban agriculture, and habitat restoration as well as helping the district write grants.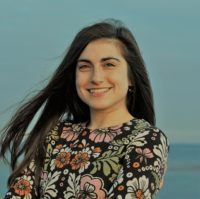 925-453-3856
Aimee joined the Alameda County Resource Conservation District in December of 2021. She brings with her a B.Sc. in Ecology and Evolutionary Biology from the University of California, Santa Cruz. Since graduation, she has been supporting restoration and vegetation management projects at the urban-wildland interface in the Golden Gate and Santa Monica Mountains National Recreation Areas; protecting sensitive natural resources and equitable access along the Coast with the California Coastal Commission; and engaging the public in the protection of surface and runoff water quality with the San Francisco Public Utilities Commission. She is passionate about working at the intersection of natural resources management, environmental health, and policy. Aimee is excited to be working on wetland, stream, and riparian restoration projects at the Alameda County Resource Conservation District; implementing her background to restore impacted habitat with the City of Livermore; and to be supporting projects that prioritize conservation benefiting humans, wildlife, and ecosystem health.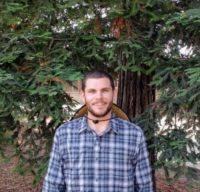 925-453-3857
Joseph Steelman has been involved in the Living Arroyos program since its inception in 2013 and has over thirteen years of experience in land stewardship. As a program intern, they learned hands-on techniques to mitigate for habitat loss in the Livermore-Amador valley watershed. In 2017, Joseph took on coordinating Living Arroyos which culminated in the program gaining statewide recognition as the Outstanding Sustainable Stormwater Program of 2020 by the California Stormwater Quality Association. Prior to Living Arroyos, Joseph worked as a horticultural specialist at Alden Lane nursery where their interest in native plants and local ecology took root. They are a Certified California Naturalist through the UC extension and are currently pursuing a BS in Environmental Geospatial Technologies. Joseph manages both the Living Arroyos and Tri-Valley Adopt a Creek Spot programs at the ACRCD.
925-453-3860
Farley is originally from the Chicago but migrated to the west coast after high school to complete his undergrad at UCSB. Following college, Farley started a career in conservation research in the San Francisco Bay Area. working with a variety of threatened and endangered species. Wanting to further his education, Farley moved to Australia where he completed a PhD at the University of Melbourne studying the impacts of urban environments on birds. While completing his PhD, Farley also worked as a wildlife biologist conducting research on some of Australia's most unique creatures including the platypus.
As a biologist and resource conservationist at the ACRCD, Farley will manage several grant-funded programs including the Wildlife Friendly Ponds and Monarch Conservation projects. Farley is passionate about wildlife conservation and researching the impacts humans are having on the natural environment.
925-453-3860
Margaret grew up in Vermont, where her passion for natural resources was fostered. She received her bachelor's degree in Human Dimensions of Natural Resources from Colorado State University in 2021, with a focus in environmental education and outdoor recreation. Recently, she moved out to California to pursue natural resources work in the Bay Area. Margaret is passionate about conserving native habitats and mitigating our collective impact through environmental awareness and education. Her knowledge in environmental compliance, environmental education, and habitat restoration has been applied to her current work as a Project Assistant at the ACRCD. Margaret now supports public education and restoration programs with the ACRCD including the Clean Water Outreach Program, Sunol AgPark, and the Living Arroyos program.